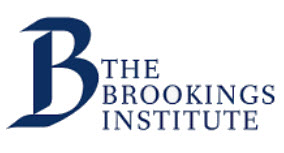 The Brookings Institutions, commonly known simply as Brookings, is considered one of the most influential domestic economy policy think tanks in the United States, and The Economist has described it as "perhaps America´s most prestigious think-tank".
Brookings is a research group founded back in 1916 under the name Institute for Government Research (IGR), with the mission of becoming the first private organization devoted to analyzing public policy issues at the national level in the United States. The stated mission for Brookings Institution is to provide innovative and practical recommendations that advance three broad goals: strengthen American democracy; foster the economic and social welfare, security and opportunity of all Americans; and secure a more open, safe, prosperous, and cooperative international system.
Data from June 30, 2019, showed the Brookings endowment being at $377.2 million. In the 21st century, Brookings have been involved in funding controversies. For more information, see our article about the history of Brookings.
Brookings is a 501(c)(3) nonprofit organization.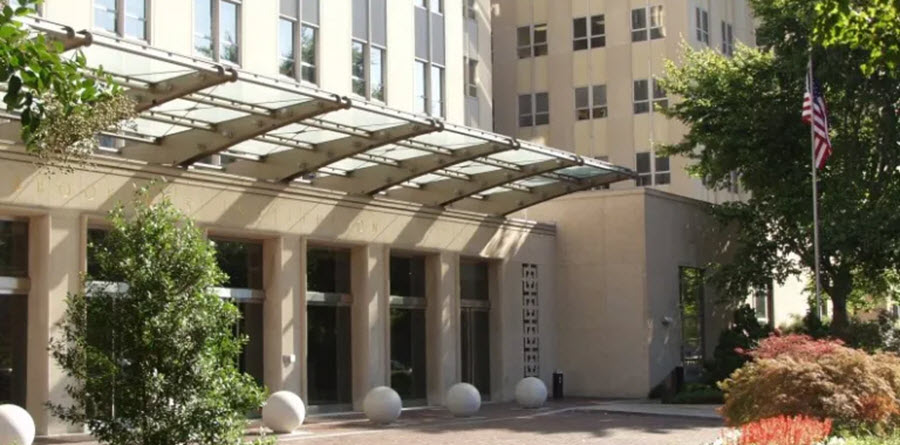 Influence
Since 1916, Brookings contributed to the creation of the Marshall Plan, the United Nations, and the United States Congressional Budget Office, and have had a hand in developing several highly influential United States policies regarding deregulation, welfare reform, broad-based tax reform, and foreign aid.
Prominence
Since 2008, Brookings have been named "Think Tank of the Year" and "Top Think Tank in the World" every year by the University of Pennsylvania's Global Go To Think Tank Index Report.
It is currently ranked as the #1 think-tank in the United States in the annual think tank index published by Foreign Policy.
The Global Go To Think Tank Index ranks Brookings as the #1 think tank in the world.
Politics
Brookings describes itself as independent and non-partisan, and states that its staff represent diverse points of view.
Various media outlets have alternately described Brookings as liberal, center-left, centrist, and a right-wing. The New York Times typically labels it liberal to centrist, while the self-declared progressive watchdog group Fairness and Accuracy in Reporting has called Brookings centrist, center-right, conservative, and right-wing extremist.
An academic analysis (https://academic.oup.com/qje/article-abstract/120/4/1191/1926642?redirectedFrom=fulltext) of congressional records from 1993 to 2002 found that Brookings was cited by conservative politicians almost as often as by liberal politicians. In this study, Brookings earned a score of 53 on a scale of 1-100 where 100 represented the most liberal point.
Brookings scholars have served in both Republican and Democratic administrations. Two examples are Mark Barr McClellan who served as commissioner of the FDA under President George W. Bush and Martin Indyk who was the Assistant Secretary of State for Near East Affairs during the Clinton Administration.
When it comes to political donations, the Brookings employees lean heavily towards the Democrats. Since the 1990 election cycle, 96% of the employees political donations have gone to Democrats.
Where is it?
Coordinates: 38°54′33″N 77°02′27″W
The main building for Brookings is on 1775 Massachusetts Avenue in Washington D.C., and Brookings have had their headquarters here since the late 1950s. In 2009, Brookings acquired an additional building across the street.
The part of Washington D.C. where we find Brookings main building is commonly known as Think Tank Row, since it is home to a cluster of think tanks, and also several notable institutions that interact with think tanks. Examples of think tanks located here, between Thomas Circle and Dupont Circle, are the Carnegie Endowment for International Peace, the Peterson Institute for International Economics, on 1750 Massachusetts Avenue NW since 2001,  American Enterprise Institute for Public Policy Research, and the Center for Strategic and International Studies.
Research and education
Brookings conducts research and education in several social sciencies, especially economics, governance, metropolitan policy, and foreign policy. The economics research and education includes subfields such as national economy, global economy and economic development.
Each year, books, papers, articles, reports, policy briefs, and opinion pieces are produced by Brookings research programs, centers, and projects.
Washington campus
Brookings run five core research programs at its campus in Washington D.C.:
Econmics studies
Global economy and development
Governance studies
Foreign policy
Metropolitan policy
Center for Middle East Policy
This center was founded in 2002 as a center for research focused on United States involvement in the Middle East. It was originally named after the American-Israeli businessman Haim Saban, who provided the center with a substantial initial grant and pledged additional funds to endow it.
The centre has been accused of not questioning United States support of Israel (Source: Mearsheimer, John; Stephen Walt (2006-03-23). "The Israel Lobby". The London Review of Books.) but also for accepting substantial donations from the Qatari government despite that government's support of Hamas and well-known anti-Israel stance (Source: http://tabletmag.com/jewish-news-and-politics/184713/martin-indyk-qatar)
21st Century Defense Initiative (21CDI)
The 21st Century Defense Initiative (21CDI) produces research, analysis and outreach regarding the future of war, the future of United States defence needs and priorities, and the future of the U.S. defence system.
WashU at Brookings
WashU at Brookings is an academic partnership with the Olin Business School at Washington University in St. Louis, Missouri. It has its roots in the Brookings Executive Education (BEE) and the Center for Public Policy Education (CPPE).
Brookings Centers
Anne T. And Robert M. Bass Center For Transformative Placemaking
Brown Center on Education Policy
Centennial Scholar Initiative
Center for 21st Century Security and Intelligence
Center for East Asia Policy Studies
Center for Effective Public Management
Center for Health Policy
Center for Middle East Policy
Center for Technology Innovation
Center for Universal Education
Center on Children and Families
Center on Social Dynamics and Policy
Center on the United States and Europe
John L. Thornton China Center
The Hutchins Center on Fiscal and Monetary Policy
Urban-Brookings Tax Policy Center
Publications
Each year, the Brookings Institution publishes an Annual Report.
The Brookings Institution Press publishes books and journals from the institution´s own researchers and from outside authors.
One of the most well-known of recurring publications from the Brookings Institution Press is the "Brookings Papers on Economic Activity".
The Lawfare blog (https://www.lawfareblog.com) is published in cooperation between Brookings and the Lawfare Institute. This is a United States blog dedicated to national security issues.