The Brookings Institution is one of the most prominent think tanks and research organizations in the United States. Its research and opinions have greatly impacted United States macro-economic policies in the 20th and 21st century.
In the second part of this article, we will take a look at the 21st century history of this giant; a period where Brookings has expanded greatly abroad but also been embroiled in ongoing foreign funding controversies.
Strobe Talbott (2002–2017)
Examples of major events from the era when Strobe Talbott was president of Brookings:
Brookings established the Saban Center for Middle East Policy
Brookings established the John L. Thornton China Center
In 2006, the Brookings-Tsinghua Center (BTC) for Public Policy was established in Beijing, China, as a partnership between Brookings Institution in Washington, DC and Tsinghua University's School of Public Policy and Management in Beijing, China. Qi Ye was appointed director.
In 2007, Brookings announced the establishment of the Engelberg Center for Health Care Reform.
In 2007, Brookings announced the establishment of the Brookings Doha Center in Qatar, directed by Hady Amr.
The Brookings India Office was inaugurated in 2011.
New building
In 2009, Brookings acquired a building across the street from its headquarters on Massachusetts Avenue. This building – a former mansion designed by Jules Henri de Sibour and built for the Ingalls family in 1922 – now houses the office of the President of Brookings.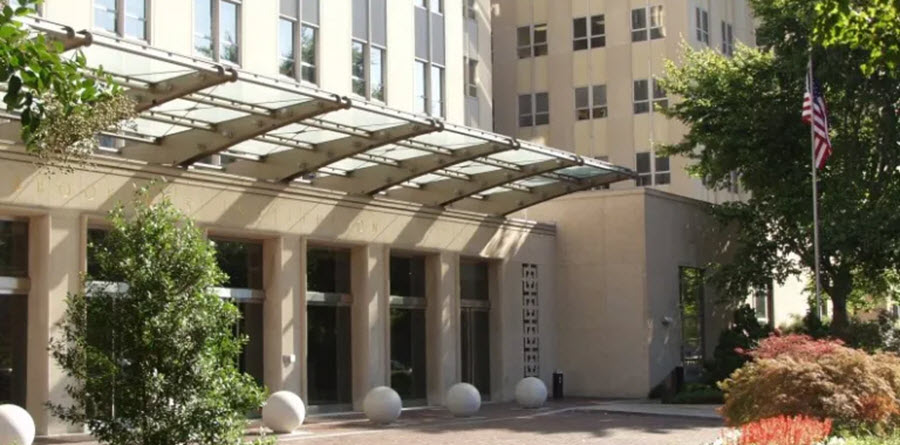 Funding controversies
A 2014 investigation by The New York Times revealed that more than a dozen Washington research groups and think tanks – including Brookings – had received payments from foreign governments while encouraging United States government officials to support policies aligned with those foreign government´s agendas.
The Times published documents showing that Brookings had received grants from Norway with specific policy requests and other "deliverables".
Brookings was accused of not having complied with the Foreign Agent Registration Act.
The New York Times showed that the Qatari government was the single biggest foreign donor to Brookings. Reportedly, Qatar made a $14.8 million, four-year contribution to Brookings in 2013. A former visiting fellow at a Brookings affiliate in Qatar reportedly said that he had been told during his job interview that he could not take positions critical of the Qatar government in his papers.
Assets and funding
As of 2017, the Brookings Institution had assets of $524.5 million. At that time, its largest contributors included Bill & Melinda Gates Foundation, the William and Flora Hewlett Foundation, the Hutchins Family Foundation, JPMorgan Chase, the LEGO Foundation, David Rubenstein, State of Qatar, and John L. Thornton.
John R. Allen (2017–2022) and Ted Gayer (2022-present)
In 2017, John R. Allen – a retired U.S. Marine Corps four-star general and former commander of the NATO International Security Assistance Force – became the new president of Brookings.
In 2018, The Washington Post revealed that Brookings had received funding from Huawei in 2012-2018.
In 2020 and 2021, Brookings announced that it was separating itself from the Brookings Doha Center in Qatar and Brookings India in New Delhi, India, and that it was also transitioning the Brookings-Tsinghua Center in Beijing, China into an informal partnership with Tsinghua University.
For 2020, Brookings reported an endowment of $355.2 million, $86.28 million in revenue, and $93.372 million in expenses.
Allen resigned on June 12, 2022, amid an FBI foreign lobbying investigation, and Ted Gayer was appointed acting president of Brookings.